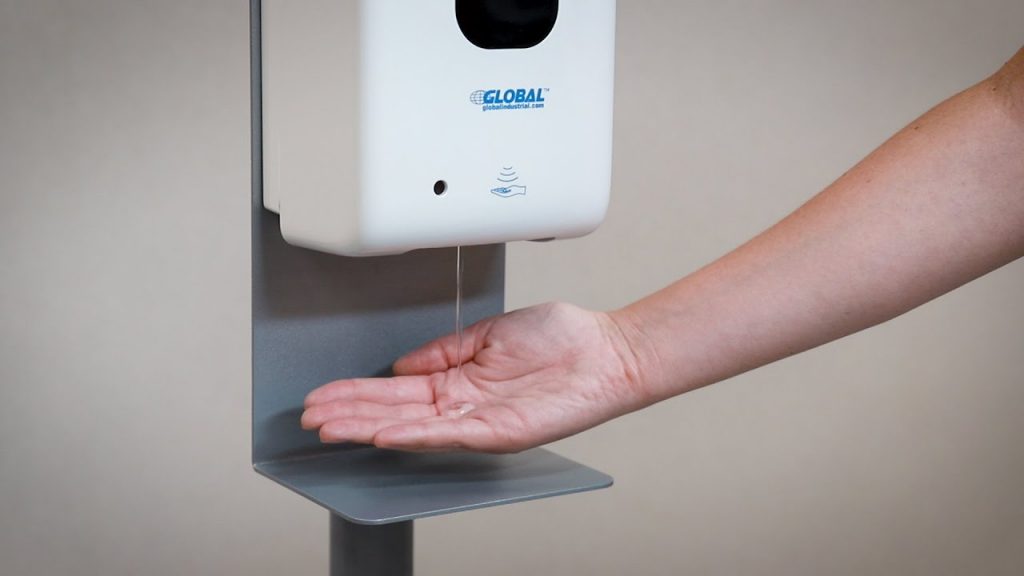 Choosing the right hand sanitizer can be tricky! Especially with so many new options  on the market today. While washing your hands is still the best way to help prevent the spread of germs, soap and water is not always readily available. Especially in a fast paced, commercial environment. To help you choose the most effective commercial hand sanitizer, we've put together this list of tips!                                               
Choose An Alcohol Based Sanitizer
Alcohol based hand sanitizers come in many different shapes and sizes, as well as different ingredients. How can you choose the perfect one? Before shopping, refer to the FDA's Hand Sanitizer Do Not Use List to learn which alcohol-based sanitizers are not recommended. Your alcohol based sanitizer should have a minimum of 60% alcohol.
Choose Your Preferred Sanitizer Form
From foam solutions to gel based and liquid there is a vast range of sanitizers to choose from. Deciding on the best one for your organization boils down to preference as they all work well to ensure excellent hand hygiene. But you should note, one study revealed foam sanitizer can wipe out more than twice as much bacteria as a traditional hand gel supported by a second study that found hand foam continues to fight germs for up to 3 hours after administration. Whichever solution you choose, be sure you purchase the correct commercial dispenser as well! This is because certain formulations such as foam, require a dispenser that has a special foaming chamber to work effectively.
What To Avoid
Do not choose a sanitizer that contains less than 60% alcohol or is listed as "alcohol-free," as this sanitizer will not be effective at reducing the spread of germs, especially CV-19. When using your sanitizer, remember to avoid contact with your eyes and keep the product out of reach of young children. You should also avoid cleaning surfaces with sanitizer as it is not designed to do that. And never store the sanitizer in a hot place!
Once you've chosen a commercial sanitizer and dispenser, it's time to put the sanitizer to use in your business! Encouraging proper hand sanitizer use within the workplace is essential to prevent illness. Ensuring you position hand sanitizer in the right, high traffic locations in your business is essential in encouraging use. You may even want to include bold signage to remind people to sanitize their hands – the Signitizer makes bright displays easy! Is your business looking to be at the forefront of Public Health & Safety! Contact us today at 416-640-4477 or info@thesignitizer.com.